Web Design / Development: Fldtrace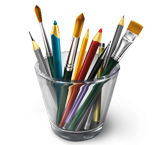 Hi! I specialize in creating great looking websites for most types of businesses!
I also help web design agencies with their development needs.
Checkout my portfolio >>
Web Design Services

I provide Design and Web Development services, featuring WordPress Content Management Systems & eCommerce solutions.
Portfolio

Under my portfolio, you can view several of the projects I have completed since I have started my freelance career.
Hire me

For a precise quote, please fill out your information on the contact page, providing as many details as possible.
Featured Testimonials
I've worked with FLDTRACE with great success over the last couple years across several projects. The quality of work is great, and Lucian is good about suggesting new ways we can use development techniques to help give maximum value to our clients. …I can count on Lucian to respond quickly and knowledgeably.

..as a marketing and design agency we also appreciate Lucian's service — we have always been pleased with his response time and dedication to projects.

We are really thrilled with the look and feel of the new site. We will definitely recommend other clients to you.
→ View more testimonials..